Fitted furniture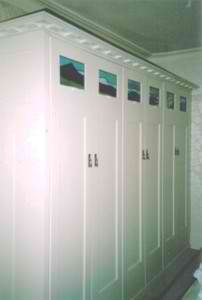 Many of our commissions come from the need or desire to fill a specific space in the house. It could be a wardrobe to fit under a sloping roof or wall-to-wall bookcases.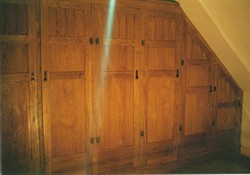 Sometimes we are asked to carry out architectural joinery, such as build a staircase or bannister or doors or even carry out building work (such as install a fireplace). But nothing quite fits the epithet "bespoke" like fitted furniture, such as a window seat in the style of your choice.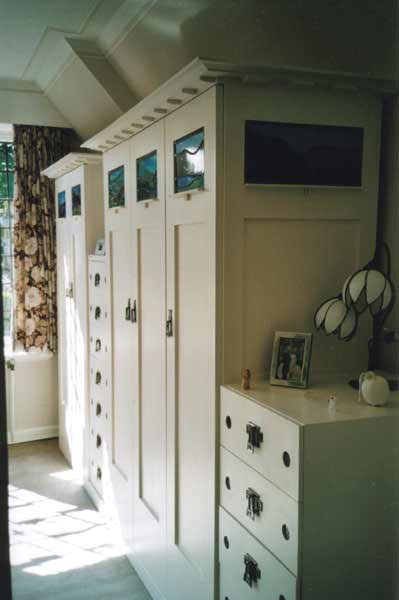 We are also willing to restore or rennovate architectural joinery. For instance, if your internal doors were made fashionable in the 1970s by having the panels removed and glass inserted, we can rebuild the door, including the central stiles and rails and mouldings. Because it is ready to be rehung on the door frame, this can be a cheaper alternative to finding a close match at a salvage yard, having the hinges refit, the door trimmed down or built up, and so on.
Our fitted wardrobes are often simply IKEA carcases to which we have added all of the exterior. This keeps the price down and results in a large wardrobe and clothes storage area which is gorgeous. In most cases, the customer asks for a painted wardrobe. Here on the left, however, is a fitted chest of drawers.