Garden studios & conservatories
Our first extension, a porch: larch cladding, slate roof, stained glass window.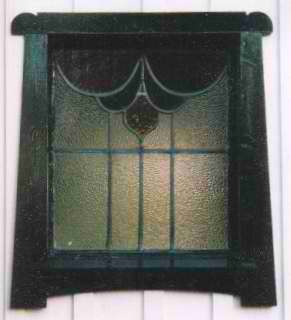 The air-dried larch was painted with linseed paint. The paint is 100% natural, with no petrochemicals. The colour comes from natural pigments (black, for instance, is pure carbon), the paint is a mixture of linseed oil and tung oil. If any thinning is required, it is done with genuine turpentine (an extract from conifers). For more information, click on the link to the Linseed Paint Company.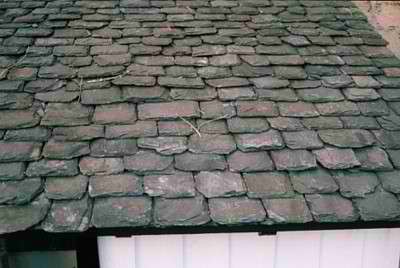 Always game to tackle new challenges, here is our first attempt at slating a roof. We used reclaimed Ballachulish slates to blend in with the rest of the house's roofs. Below is a garden studio, built to look like it has always been there, again with reused stained glass windows. And, again, painted with linseed oil paint. Alas, there are no internal photos to show the Douglas fir flooring. The walls were built to modern housing standards, so well insulated that you could live in it or, if not you, your mother-in-law.

Below is a rogue's gallery of sheds that I have seen and liked. There is a Flickr shed group that you might like to visit if you are a real shed lover. There is also a shed-r-us website that lets you vote for your favourite shed. I'll get the link sooner or later.